John "Jack" Oram was a visionary scientist who made many seminal contributions to HDL research. His work led to much of our understanding about how HDL is formed, how it interacts with cells and how it affects systemic inflammation. A true Jack-of-All-Trades, he was known for playing hotel lobby pianos at scientific meetings, hanging out in bars discussing science and inspiring a whole generation of younger scientists. Though he passed away too soon in 2010, his legacy and memory live on in the HDL field and beyond. Each year at the HDL Workshop, the Jack Oram Award for Distinguished HDL Research is given to a scientist or clinician who has substantially contributed to the HDL field over a career. The award is sponsored by The Dyslipidemia Foundation headed by Ernie Schaefer. The award was formalized in 2016. Prior to that, the Workshop gave out a similar lifetime achievement award in HDL research.
2013 Michael C. Phillips, Ph.D.
2014 Phillip Barter, M.D.
2016 George Rothblat, Ph.D.
2017 Sissel Lund-Katz, Ph.D.
2018 Trudy Forte, Ph.D.
2019 Godfrey Getz, M.D.
2022 Alan Chait, M.D.
2023 Kerry Anne-Rye, Ph.D.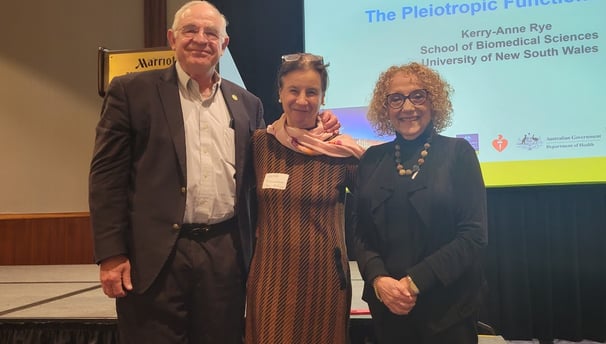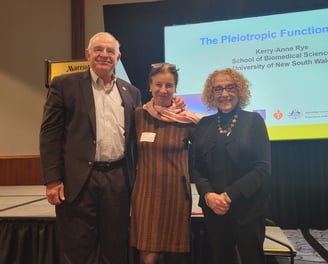 Want to give a talk? Maybe become a sponsor?
Contact us